All kennels come with a nice cozy cot and blanket with classical music playing for total relaxation after a full day of play. Our kennels are state of the art with sealing system to prevent cross contamination. We have 4 sizes to accommodate every size of dog. Kennels are inside our climate controlled facility with temperature monitored through 24 hour security system.
Kennel sizes include: 3×4, 3×7, 4×5, and 4×10 (with dividing door to accommodate separate feeding or sleeping)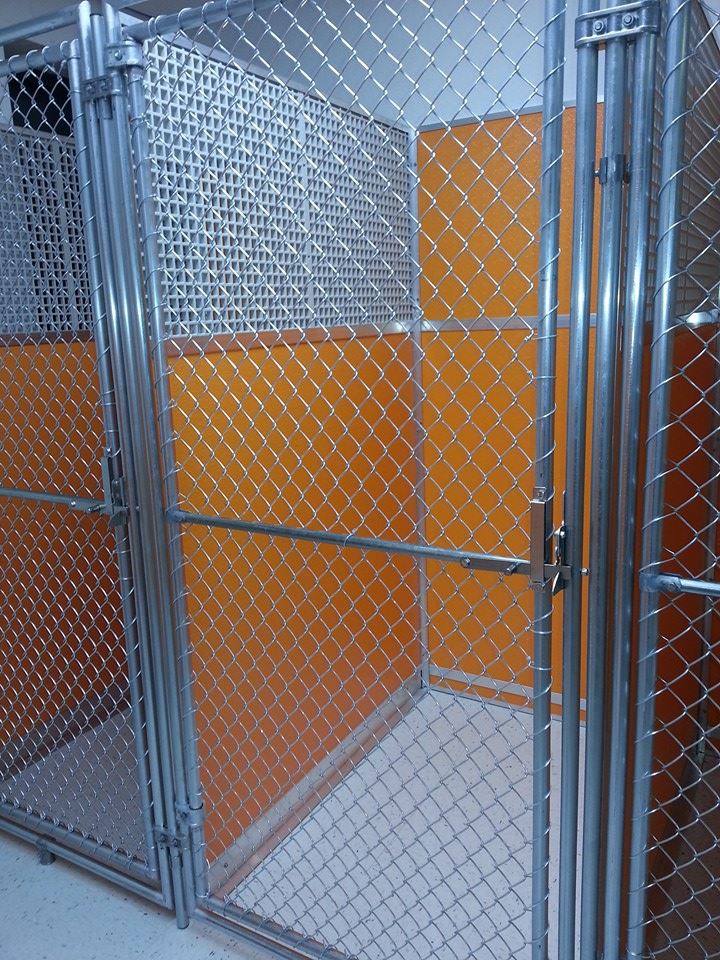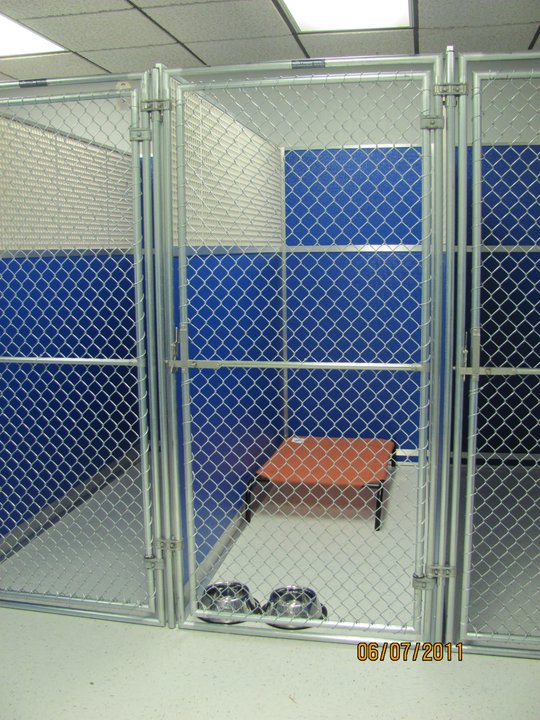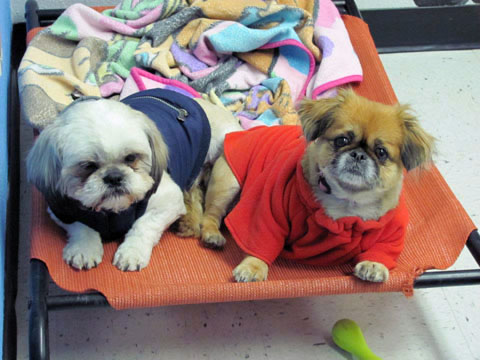 Daycare Activities Included
All boarding dogs participate in daycare activities at no additional charge.
Our doggy guests spend a day of fun and frolic with their canine and human friends – both outside in our backyard and inside in our huge playrooms. For our elderly less active or recuperating furry friends we offer a quiet dedicated area for resting and relaxation. During the course of the day, our staff works on manners with your dog to ensure good behavior. We are always extra generous with the hugs and snuggles so it feels just like home. And naturally, we discourage negative behaviors – jumping, digging, and biting – so that daycare is constructive and fun!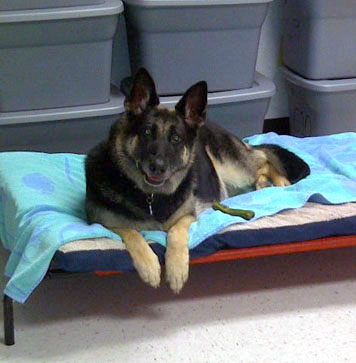 Of course, hours of play can leave even the most playful pooch pooped out. We provide lunchtime naps and breaks throughout the day with dim lighting and soft music for the dog's safety and well being. Your dog will go home exhausted and content and you will have the peace of mind that comes with knowing your best friend is truly happy.
We recommend that you bring your own food. It's always best to keep your dog on their current diet to avoid stomach distress while boarding. The food should be in resealed plastic bags or containers and not in large bags.
Boarding Pricing
&

Requirements
Prices are Per Day
Active Military & Senior Discount 10%
(Must be asked for at time of reservation and cannot be combined with any other discount or package.)
REQUIREMENTS
Quick Release Collars
Must be on Flea & Tick Preventative
Bordetella vaccination(Kennel Cough, booster required every 6 months), Rabies vaccination, DHLPP vaccination
Dogs must be 4 months of age. If your puppy is under 4 months we will allow them to participate in free play if they have had at least two rounds of puppy shots, the bordetella vaccine, and vet permission to stay. Proof of final vaccines, including rabies, will be required once the puppy reaches 4 months of age.
Must be spayed or neutered by 6 months of age.
We like all dogs for boarding to be dropped off by 4pm and on weekends at least an hour before we close . This allows your dog to get comfortable with their surroundings and eat and have their last potty break for the evening.
$50 deposit required for new customers and for holiday reservations. Deposit is refundable if reservation is canceled a week in advance.
Note: Special Handling Fee of $5 a night for non- altered dogs over 6 months, family dogs separated at feedings, dogs that can't free play with pack and have to be a rotated.

# of Dogs

One Dog
Two Dogs
Three Dogs
20 Nights

$640
$1,080
$1,500
Book Your Boarding Package Today!